It's daunting for anyone to navigate through the bewildering array of resources for Bible study. I hope that the following list of resources would offer a starting point for those who desire to grow in the knowledge of God's Word. Unavoidably, the following recommendations are influenced by my personal preferences, theological perspectives, and my experiences based on regular usage. However, I have listed only those widely recognized as biblically sound and those beneficial to laypeople and students.
— Pastor James
Bible Translations
ESV (English Standard Version): a literal translation, which preserves the wording and grammatical structure of the original as much as possible, following the translation philosophy of KJV. (For writing notes on the margins, I highly recommend the "ESV Large Print Wide Margin" edition with 1 inch margins.)
NIV (New International Version): a dynamic translation, which preserves the meaning of the original text and expresses the meaning using the idioms of contemporary language. The most popular modern translation and the default version used at Peddie Church.
KJV (King James Version): a literal translation that is recognized as the most important piece of literature in the English language. Though beloved for its historical significance and literary beauty, its language is archaic and difficult for new believers and young people to understand.
NET (New English Translation): a dynamic translation, similar to NIV in its translation philosophy. Its greatest strength is the translation notes for almost every verse, detailing the challenges and issues involved in translating the Hebrew and Greek to English. The translation notes can be easily accessed using Bible apps, such as YouVersion.
Bible Apps
All of the following Bible apps run on Android and iOs devices. They all have basic functionality for searching, highlighting, and taking notes.

Over 2000 Bible versions in 1300 languages for free.
Many options for Bible reading plans.
Audio versions available for many translations.

Search capability for more complex patterns in words and phrases.
Parallel layout for comparing translations side by side.
Tools for word study, such as the Strong's numbers.

Study Bible notes and commentaries synchronized with Bible texts.
Many popular study Bible notes, commentaries, and other resources available for purchase.
Bible Apps for Laptops/Desktops
The following apps are more comprehensive programs designed primarily for in-depth Bible study and work best on laptops and desktops (though apps for phones and tablets are also available). You don't need to be pastors or seminary students to use them. They are life-long investments for anyone who takes the study of the Bible seriously.

The most comprehensive and powerful software for in-depth study of the Bible.
Designed to help focus on Biblical texts.
Powerful search capability for words and phrases.
Free version with a minimal set of resources. (For starters, I recommend purchasing "Basic Starter Collection".)

Library of commentaries, dictionaries, and other resources for Bible study and teaching.
Powerful search capability across all resources.
Basic versions available for starters.

(I recommend purchasing "Logos 9 Fundamentals," which has a basic set of resources, and adding only the individuals books that you really need.)
Bibles Dictionaries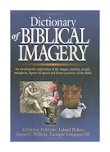 Dictionary of Biblical Imagery, eds L. Ryken, et al.
One of the most helpful, engaging, and enjoyable Bible dictionaries for exploring the images, symbols, metaphors, and literary patterns in the Bible.
Covers most major terms in the Bible, though not as many as other dictionaries.

Zondervan Illustrated Bible Dictionary, eds J.D. Douglas, et al.
Reliable, clearly-written Bible dictionary covering nearly all biblical concepts, people, and places in the Bible.
Hundreds of photographs, charts, illustrations, and maps.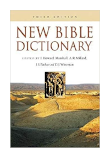 New Bible Dictionary (3rd Edition), eds I. Howard Marshall, et al.
Another reliable Bible dictionary by evangelical biblical scholars.
Filled with the latest developments in biblical scholarship and archaeological findings.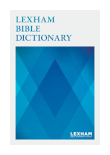 Lexham Bible Dictionary, eds John D. Barry, et al.
Available only on Logos.
Designed from the ground up as a digital dictionary, making navigation and finding information easier.
One of the most comprehensive Bible dictionaries with the latest scholarship.
Bible Commentaries

Africa Bible Commentary, eds Tokunboh Adeyemo, et al.
Excellent one-volume commentary written by 70 African biblical scholars.
Fresh, clear, and practical spiritual insights not only for Africa but also for global churches in contemporary world.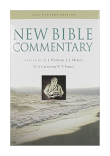 New Bible Commentary (Revised 1994 Edition), eds G.J. Wenham, et al.
One-volume commentary written by respected evangelical scholars

.

Reliable, trustworthy, and concise explanations of Bible passages.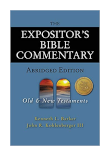 The Expositor's Bible Commentary, Abridged Edition, eds K.L. Barker, et al.
Two-volume abridged edition of the original 13-volume set.
One of the best commentary sets for in-depth study of the Bible. (I have been using both the 13-volume set and the abridge edition for the past two decades.)
Bible Atlases

ESV Bible Atlas, D. Barrett, et al.
Visually-appealing maps, illustrations, photos, and timelines that shed light on geographical and historical backgrounds.
Beautiful 3-D reconstructive illustrations of biblical sites and objects.
Includes access to online maps.

The New Moody Atlas of the Bible, B. Beitzel
Another beautifully-illustrated Bible atlas.
Detailed explanations of geographical and historical backgrounds.