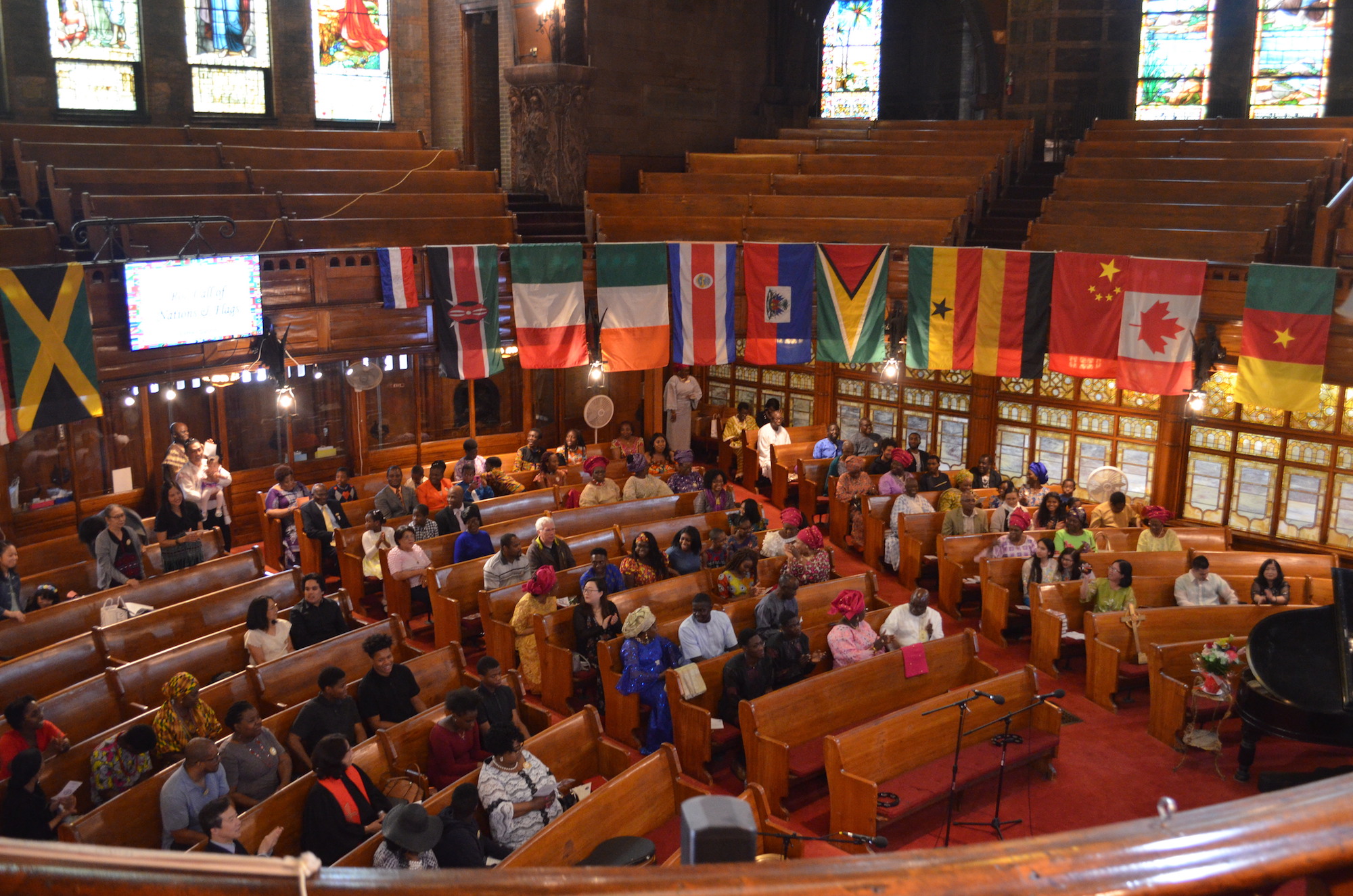 We are delighted that you are taking interest in our church, and we hope you will find Peddie Church a community where you can build meaningful relationships, experience the joy of worshiping together, be nourished by the Word of God, and encourage one another to be faithful disciples.
We are an international church with a diverse congregation representing over twenty nations from Africa, Asia, the Carribean, Europe, North America, Central America, and South America.
Living in light of the reality that God has broken down every dividing wall and has reconciled us to be one family, we strive to be a spiritual home for the ethnically and culturally diverse communities in New Jersey. We believe in the power of the Gospel to touch our deepest aspirations and longings and to transform us into the likeness of Christ.
Wherever you are in your spiritual journey, we welcome you in the Name of our Lord Jesus Christ, and we look forward to meeting you in person.
The Past
For no one can lay a foundation other than that which is laid, which is Jesus Christ. (1 Corinthians 3:11)
First Baptist Peddie Memorial Church was first organized on June 6, 1801, by a small group of believers seeking to open a place of worship in the town of Newark. The present building was dedicated to God in 1890 by the generous gift of Thomas B. Peddie, a businessman who also served two terms as Mayor of Newark.
Peddie Church watched as Newark was incorporated into a city in 1836. It served as a witness to the founding of Beth Israel Hospital, the Newark Museum and the Essex County Courthouse. It prayed as the city, and 159 like it of those across the nation, burned during the 1967 riots choosing to remain a cornerstone of a changing community.
The Present
Above all, keep loving one another earnestly, since love covers a multitude of sins. Show hospitality to one another without grumbling. As each has received a gift, use it to serve one another, as good stewards of God's varied grace. (1 Peter 4:8-10)
The many ministries of Peddie Church are intended to minister to the hearts and minds of its congregation and to the many needs of the community at large. To that end, we partner with like-minded organizations like the YMCA and Narcotics Anonymous to walk with the neediest among us.
In partnership with the Newark YMCA, Peddie Church hosts Stepping Stones to Shalom, an after-school program focused on intellectual, social, spiritual growth and development for the children temporarily residing at transitional housing.
The Future
Do not boast about tomorrow, for you do not know what a day may bring. (Proverbs 27:1)
As the city undergoes its newest renaissance, the congregation of First Baptist Peddie Memorial Church remains committed to the spiritual health of the community; preparing for the future and nurturing the next generation so that the light of Christ may continue to shine in Downtown Newark.