"Let the little children come to me, and do not hinder them, for the kingdom of God belongs to such as these. Truly I tell you, anyone who will not receive the kingdom of God like a little child will never enter it." (Mark 10:14-15)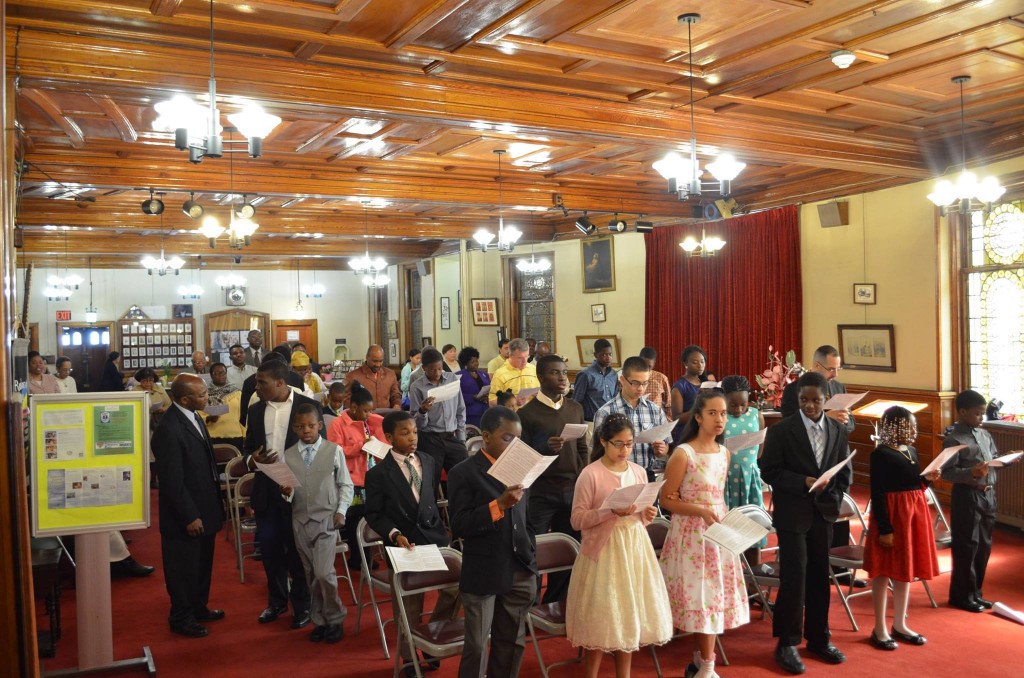 Sunday School for Children
Sunday School classes are held from September to June each Sunday from 9:30 am to 10:15 am. Listed are the classes for the age groups:
Nursery:   Babies to 3 years old
Kindergarten: 4-5 years old
Primary:   6-8 years old
Juniors:   9-12 years old
We use the American Baptist Edition of David C. Cook's Bible-in Life series curriculum published by Judson Press. Supplemental material is also given out to teachers during the year.
The Sunday School continues to grow, and we thank God for the teachers who give their time each Sunday to spread God's word to the students.
Special Programs
Camp Lebanon during the summer
Sunday School Open House in September
Christmas program
African American History program
Easter program
Children's Day